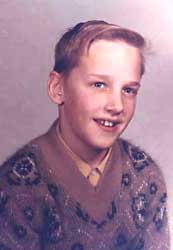 Phil Saviano is a survivor and New England SNAP leader. Stories like Saviano's are what made up the premise of the movie Spotlight. Saviano's and SNAP work to bring these stories to the light have been crucial in bringing the clergymen responsible for this abuse to the light. Saviano was portrayed by actor Neal Huff in the movie and he plays a integral part in starting the conversation about this abuse by the Boston area priests. 
Watch below as Phil talks about the movie alongside Neil Huff who plays him in the film.
Phil was also featured in SNAP's 2015 Fall Letter where he told more about his survivor story and explained how SNAP how been an integral part in helping him find the courage to find his voice for the first time. 
---