Open letter to survivors about the film Spotlight
In the weeks ahead, a highly acclaimed film called Spotlight will be shown across the US. It mentions SNAP and features an actor who plays New England SNAP founder/leader Phil Saviano and shows that SNAP played a big role in helping journalists investigate and expose clergy sex crimes and cover ups in Boston (eventually exposing 249 predator priests in just one archdiocese and writing some 600 articles on the subject in one year.)   
This movie will re-focus millions of people's attention on clergy sex abuse and cover ups. It could help bring other victims forward, victims who may still be trapped in silence, shame and self-blame. And it could help prod other journalists to look again or deeper at this continuing crisis.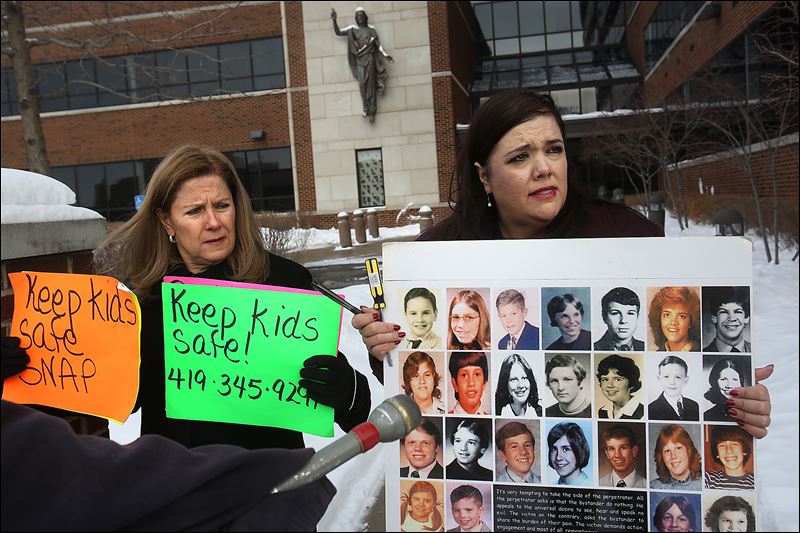 Please help us use this opportunity to get help for more victims and uncover more cover ups!
Here are three quick and simple ways you can do this:
1) Please send, today if possible, these two links to all your friends, family and contacts, urging them to see the movie and circulate this information:
-- Link to a short 'TRAILER' or preview of the film: https://www.youtube.com/watch?v=56jw6tasomc  
-- Link to REVIEWS of the film: 
https://www.washingtontimes.com/news/2015/oct/27/spotlight-film-illuminates-boston-clergy-abuse-sca/ 
https://variety.com/2015/film/reviews/spotlight-review-michael-keaton-tom-mccarthy-venice-film-festival-1201580933/  
2) If you have a Facebook page or use other social media, please post both the trailer and the review there.
3) Please send the trailer and review(s), with a short note, to any reporter or editor you may know at your local newspaper (or elsewhere). Encourage them to write about it and/or review it.
If you can do just a little more, here are three other ways to help:
4) Please call the newspaper, ask who their film critic is, and send the same material directly to that journalists, urging him/her to review the film.
5) Please consider contacting journalism professors and/or groups like Call To Action and Voice of the Faithful. Urge them to organize panel discussions about the film and the crisis. Offer to come and speak or to help find others who would.
6) Please consider, just for a few weeks, changing the "signature line" of your email to something like this: "Go see Spotlight, the new film about the church's abuse crisis. Spread the word! It opens in theaters across the US on November 6)"